Free Strategic Roadmap!
Get Help With Online Marketing Strategy
Info & Assistance On Running and Marketing an Online Business
---
Mystified by social media, search engine, and PPC marketing? Not sure how to launch a business website? Losing online traffic and sales?
The speed of internet technology makes it very difficult for businesses to keep up with endless changes. For example, do you have time to find out how to run your website for mobile phones?
We are sure you'd prefer to do what you do best - run your business!
Our fully managed customers get information and assistance related to almost every aspect of online marketing. Please see our Strategic Roadmap. It provides a "big picture" of internet marketing. Depending upon your needs, our consultancy will embrace the entire roadmap process or a small part thereof.
Strategic Roadmap
The image below outlines practically all the steps needed to combine business goals with social, search engine, and PPC marketing. Click the image or this link - Strategic Roadmap - to obtain an explanation for each item.
The Roadmap shows many of the outcomes an online business must consider, plan for, and implement: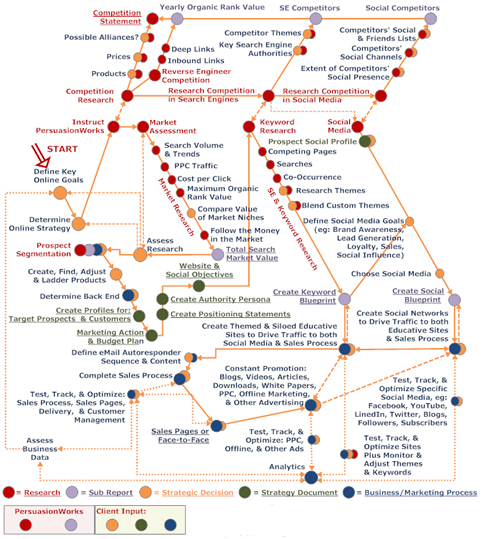 ---
---
Contact Us
Get More Information About Our Services