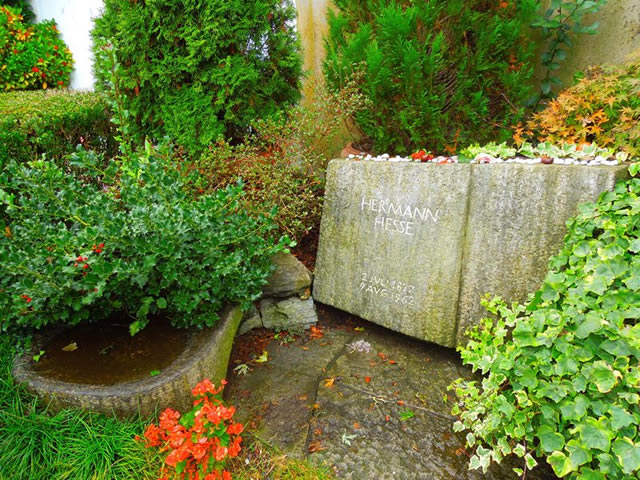 This is the Hermann Hesse memorial in Montagnola. He lived and worked here for many years.
...
Deliberate practice is a method for mastery that involves focused, repetitive application in which an individual monitors their performance, experiments, corrects, receives, and applies constant feedback.
To get results, there are four simple basics you need to follow:
Set specific goals,
Practice a lot,
Focus on method as much as on outcome,
Get prompt feedback, and use it.
It's more than just repetition. It involves a willingness to continuously push yourself beyond what you've already achieved.
You need to focus on the specific goals you want to achieve, and use the right strategy and techniques to achieve them.
Your strategy should include specific methods to target your weaknesses.
Ideally, you would be directly instructed in the best strategy by a mentor who also provides you with constructive feedback.
You also need to continuously look for ways to improve your strategy.
For example, a typing skills study shows that typing improvements were often linked to the subjects' active search for ways to improve performance.
Intriguingly, the top performers shared another characteristic besides hard work: they napped after lunch. Evidently, it's not the number of practicing hours in the day, but the number of hours you can sustain full concentration.
This is perfect for an eBusiness practitioner – who mostly all work at home.
So the results are in: highly successful performers are made, not born.
My attitude to internet business is that I would rather start by knowing a lot about a few things than a little about a lot of things. In other words, I believe it's best to go "narrow and deep" rather than "wide and shallow." Over time, you can expand your range of expertise to include new areas.
Ask yourself:
"Do I have ONE way to drive traffic that works?"
Then:
"Do I have ONE way to convert traffic that works?"
It's a lot better to get solid results from a few methods than to get distracted by ALL the possible methods you could use and never take the time to get really good at just a few things.
My advice to you is build a few strong points that you can really master. Don't try too many things and end up with a lot of powerful weaknesses.
The challenge with all the marketing hype around is, "How do I choose the 'strong strengths' that I want to put deliberate practice into?"
My system is a proven way to break down the big picture goal of "starting an internet business" into specific, achievable steps.
The skills required are timeless and will continue to work in the long term, providing the strongest foundation for building a long-term asset.
If you are constantly distracted by the newest marketing trend, you won't stay committed to practicing the core skills needed.
You won't stay with any one thing long enough to master it. And remember, many trends don't serve your goal to build your business as an asset.
The real online results are being achieved by the people with a relatively small number of specific skills who have engaged in deliberate practice to improve those skills.
In the next few blogs I'll develop this theme further.
...