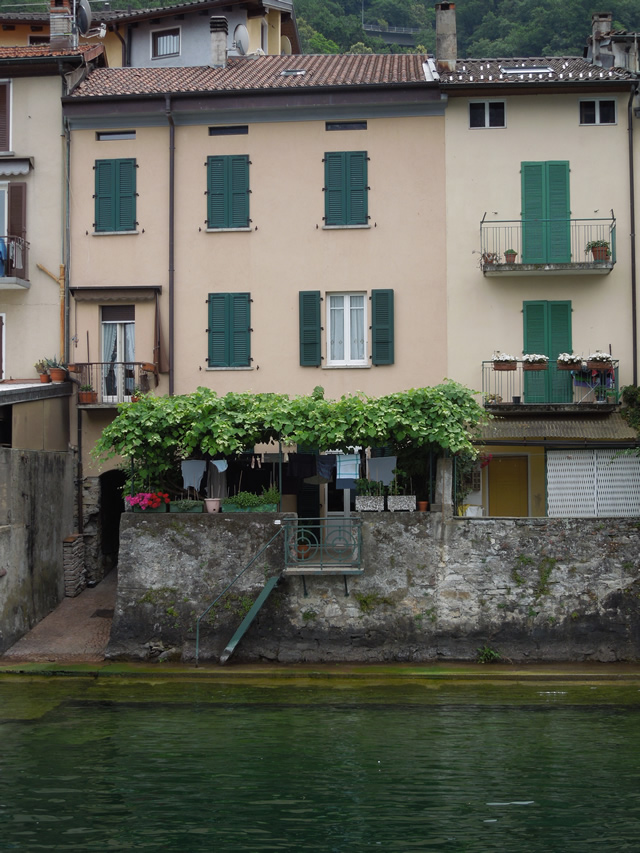 ......
PPC Marketing in the Display Network is usually a much cheaper option than marketing on the search results.
Today's photo are lakeside houses in Campione, an Italian enclave on the Lugano lake.
It is a small piece of Italy entirely surrounded by Switzerland.
......
The next image illustrates how the Display Network Marketing works: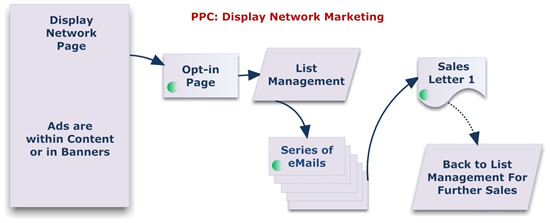 The Display Network are basically all the zillions of websites that are trying to monetize their content production. They do this by allowing search engines to place ads in their content.
The ads can be displayed within the written content – like as part of an article - or in especially designated boxes that usually says: "Ads by Google".
As an aside – if you are considering becoming a publisher that is, putting Google Ads on your content, you should be careful how youproceed. The model certainly works for websites that already have a 'captured' audience. For example, many newspapers now have ads on their online content. Even the BBC has Google Ads!

In all likelihood the reader has 'bookmarked' the site and will RETURN to read or see content later.

Content publishers, who are just starting out however, should not place Google Ads on their site until they have a well-established audience. The problem for new publishers is that readers will click an ad and will probably be lost to the site forever.

Yes, the publisher will get a small share of the ad revenue – but is it worth it? It's exceptionally difficult TO GET a prospect to visit your site. Why lose them for a few cents?
In any event, the Display Network is a good place from which to find prospects to build your eMail marketing lists.
Planned correctly, the Display Network CAN bring in targeted prospects. But remember that Display Network prospects are usually not as targeted as Search Network prospects, because they haven't proactively searched for you.
The after click options for Display Network are much the same as in Search Marketing discussed in this series.
After prospects have opted-in you can then develop relationships with follow-up contact until they is ready to buy.
The Display Network can also work for low-cost products (under $100) as impulse buys. In addition the Display Network is also a good place to test lateral markets, markets that are related and complementary to your primary market.
The Display Network gives you the opportunity to build your list at a lower cost relative to the Search Network. Use your knowledge of the buying cycle and segments in your market to educate and build trust with Display Network prospects until they are ready to buy.
The Persuasionworks' PPC Manager helps you manage both Search and Display Networks.
Next Blog: Wholesale PPC
……