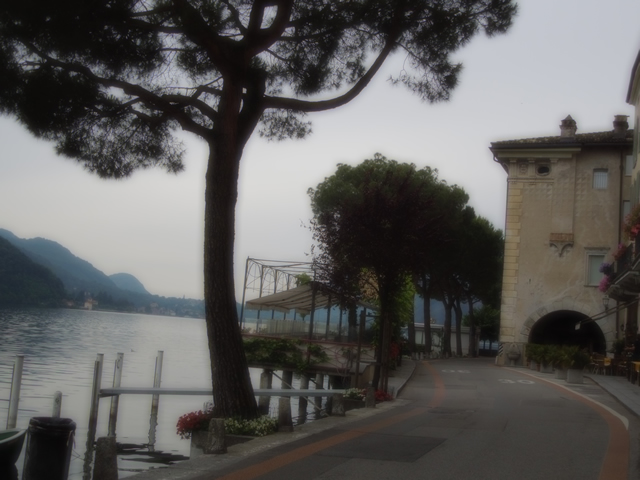 PPC and Incentives: when a customer is ready to buy a particular product, an incentive in exchange for an email address is very tempting.
Today's photo is the castle remnant at Morcote on the Lake of Lugano.
......
Of course, the incentive offered has to be 'relevant' to the prospect's search. There's no point in offering a free eBook about cooking if the prospect is searching for shoes.
The best form of incentive marketing is outlined in the first blog of this series Educative Content Marketing.
But many merchants are afraid to use the educative content model and choose instead to offer an incentive and then immediately present a sales letter.
The next image illustrates how this is done: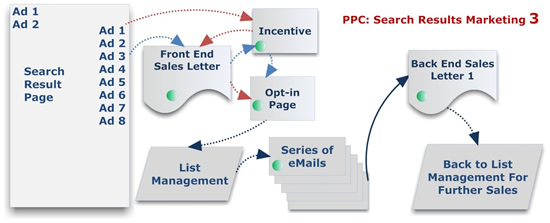 The prospect either goes from:
Ad to Incentive (red dotted arrows) and then to Sales Letter; or
from Sales Letter to Incentive (blue dotted arrows).
The problem with this model is one of trust.
It takes time to build up trust with a prospect – and don't forget the internet is a LOW trust environment. Basically the merchant has to build up a lot of trust elements into the sales letter itself. Thus it has to be very long.
The more expensive the item the longer the sales letter needs to be. In the 'Hi to Buy' Gap. In that article I write:
"Prospects have natural questions about a seller - such as:
Who are you?
Why should I listen to you?
Why should I believe you?
What are your credentials?
Do you understand me and my needs?
Are you going to give me good value?
Are you going to rip me off?

All of these are trust issues!"
Unfortunately this particular model is very common way of online marketing - merchants reason that if the prospect does not buy after reading the sales letter, then they will at least get a few more 'bites at the cherry' to make another sale.
This type of digital marketing usually only converts when the prospect is clearly within a one particular marketplace – like the 'internet marketing market' or the 'forex market' and so on.
Merchants more often than not present the "Next Best Thing" to the prospect. The sales emails go on and on…and on!
Do you like getting these emails? I don't - and I suspect many prospects in particular marketplaces are pretty sick of the endless round of email. See Avoiding The Next Best Thing.
In my experience this model has a low conversion rate – generally well below 1 or 2%. Naturally you have to test to see what works for you. My suggestion is that you use the educative content model for better results.
Next blog: Display Network Marketing
…